What are the types of plantation shutter?
author: May
2022-08-08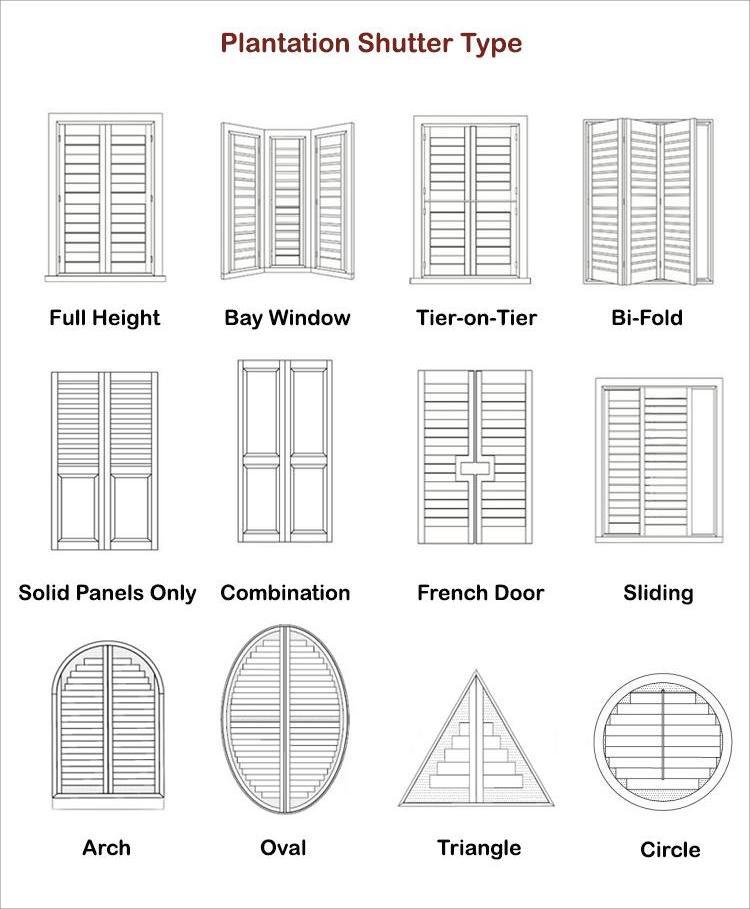 Full-height  shutters
cover an entire window, and a simple style. full height shutters can be add with mid-rail to increase its versatility and benefits,It can also better adjust the leaves and control the ultraviolet radiation.
Tier-on- Tier shutters
are the most versatile of the styles. They are installed with an upper panel, and a lower panel that can be opened and closed separately to one another. Tier-on- Tier shutters can add horizontal T-POST the top set of shutters can be left open while the bottom set can be shut. This applies to all window styles,This is a very good choice.
Cafe-style  shutters
are fitted only to the lower part of the window. The benefit of these are that they offer light to penetrate through the top window at all times of day, yet keep the room private at the lower half.
Solid shutters
are the ultimate in snug interiors. The design can choose all solid panel and half louver half solid panel, achieving complete privacy when closed. They act as an extra barrier against noise and Provide a comfortable environment.
Bay window shutters
blend into the window design, allowing you to keep the perfect lines of the bay. Shutters help keeping the area clean and crisp whilst maintaining the special aesthetics.